Sponsored content
through StackCommerce
If you want to succeed in the finance industry, you might want to consider becoming a Chartered Financial Analyst or CFA. It is difficult to enter this coveted profession, considering that it is a high barrier to entry. CFA aspirants must pass three levels of certification exams, gain extensive work experience, obtain reference letters, and complete an application with the CFA Institute. While the process is undoubtedly grueling, the payoff is well worth it. CFA charterholders typically earn an average of $177,000, and those are just the 2019 numbers.
Many CFA cardholders are employed by major leagues, including JPMorgan Chase, Morgan Stanley Wealth Management, HSBC Holdings, Wells Fargo and Company, and more. If you want to start your foray into this in-demand and lucrative field, you can make the All-in-One CFA Exam Level 1 Certification Prep Pack a starting point. It's on sale at 91% off for a limited time.
This 9-part training package is taught by James Forjan, PhD, CFA, a seasoned professional who received his CFA charter in 2004 and has been teaching college-level business courses for more than two decades. Throughout the course, you will receive expert-led instruction on economics, corporate finance, equity, and more. You will become familiar with quantitative concepts and techniques used in financial analysis and investment decision making, explore international trade, tax policies, exchange rates, master the analysis and interpretation of information provided in financial statements and learn how to ensure your business remains liquid. Other courses also cover equity investing, fixed income, portfolio management, and more.
Classes are rated up to 4.6 stars out of 5, so you know you'll be getting quality education. "A lot of useful information for the preparation of the CFA exam. I recommend anyone who wants to excel in the financial sector to take this course," says a satisfied student.
The All-in-One CFA Level 1 Exam Certification Prep Package normally costs $1791, but you can get it on sale for just $149.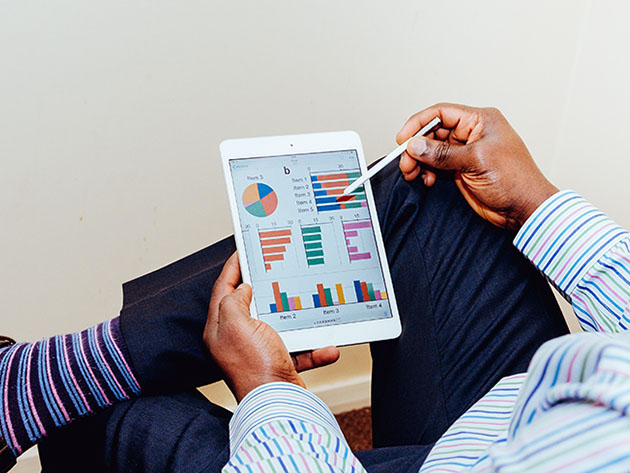 The All-in-One Certification Prep Package for the CFA Level 1 Exam – $149
See the offer
Prices subject to change.